Triple Cutter
widest cutter in the world
Increase acres per hour
Decrease fuel consumption
Available for MacDon & New Holland
Learn More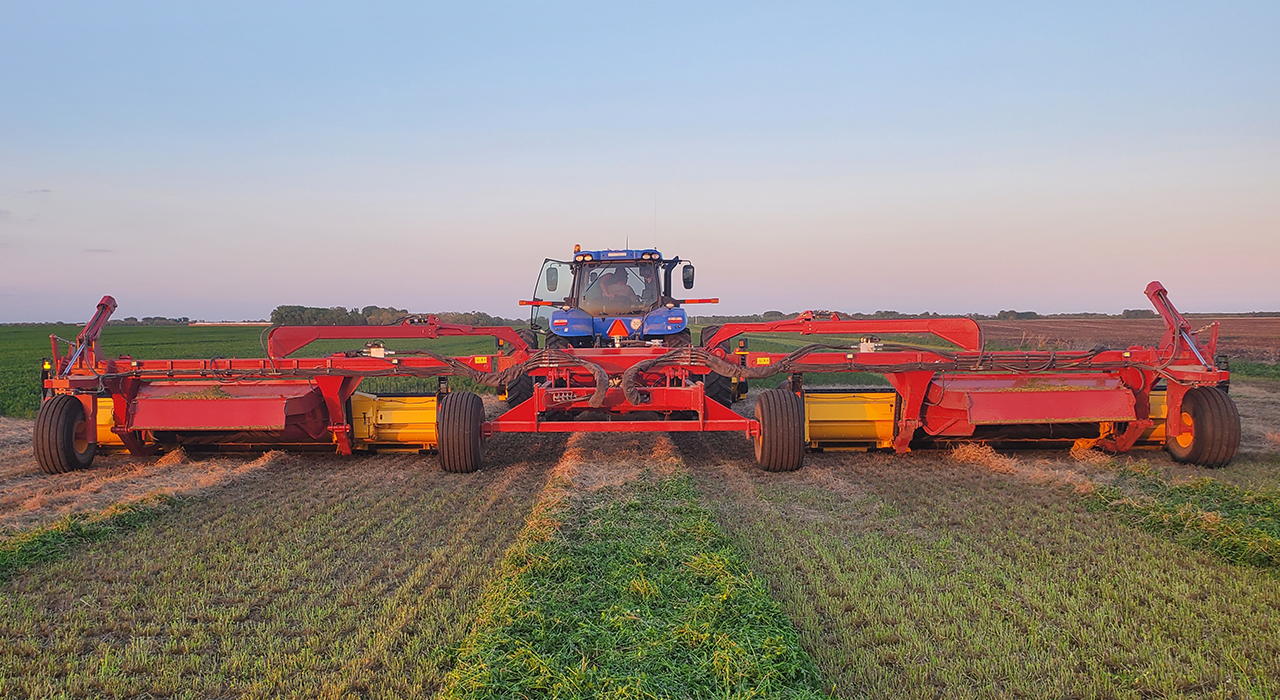 Savings in time, labor and fuel while increasing cutting capacity!
Save Time, Fuel & labor
The main purpose of the Triple Cutter is to improve efficiency. Because of its large cutting capacity, there is 66% less labor required, on average a 75%-80% savings in fuel consumption and the acreage cut per hour is increased 70%, all while lowering overall capital costs.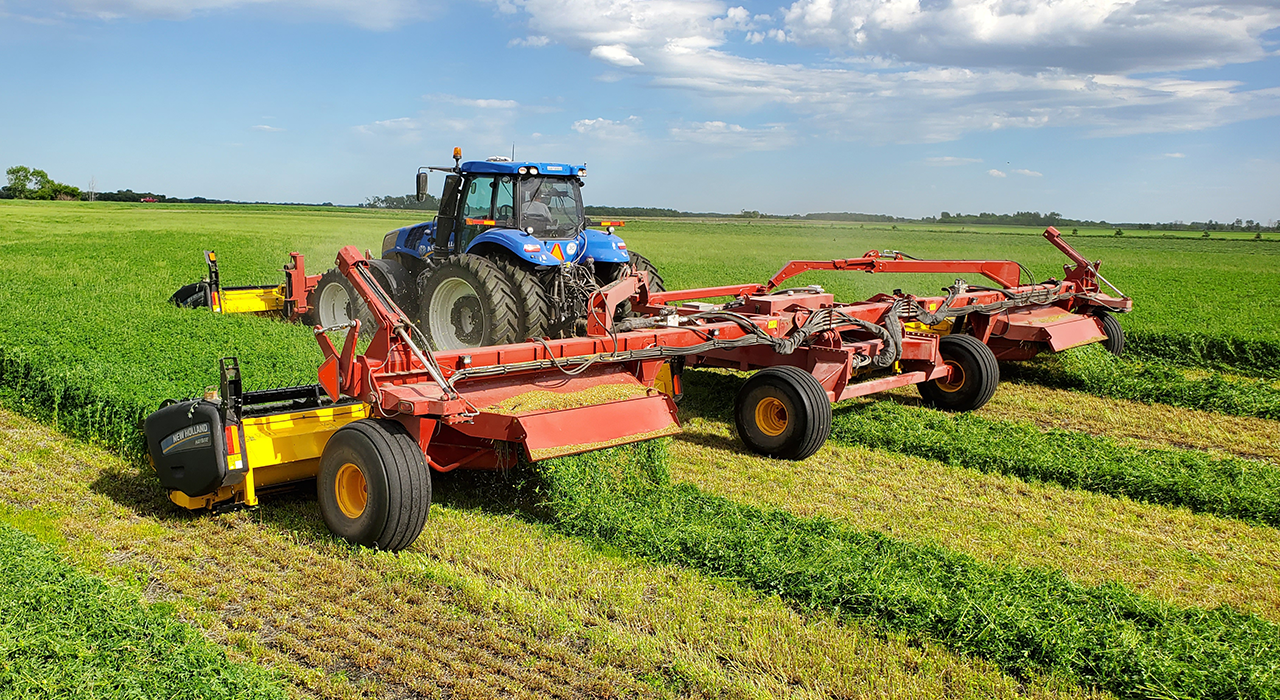 flexibility
The Triple Cutter's design allows for manoeuvrability and flexibility. Each header can be independently lifted, adjusted or turned from the cab. Producers can customize the angle of each head and those with the MacDon system can also adjust disc speed from their seat.
one tractor, three heads
The Triple Cutter Toolbar is designed to carry either 16- to 18-foot New Holland HS sickle headers or 16-foot MacDon R85 disc heads.   One is mounted to the front of the tractor while two pulled from behind, giving a combined cutting width of each pass to 48-54 feet. Making this system the widest in the world.
depreciated hours
Because the sickle system can cut 40 acres of hay or more per hour and the disc system can cut 50-60 acres an hour, your overall acres per hour is increased by up to 70%. This directly effects your depreciated hours, now a third of what they normally would be.
quick dry down
Because the Triple Cutter is a combination of 3 different heads, with each pass, 3 seperate windrows are put down, rather than it being put into one big swath. The 3 seperate rows allow for your cut to dry down quickly.
transport
The toolbar holding the 2 rear heads automatically folds and adjusts vertically to trail behind the tractor, ensuring safe road transport.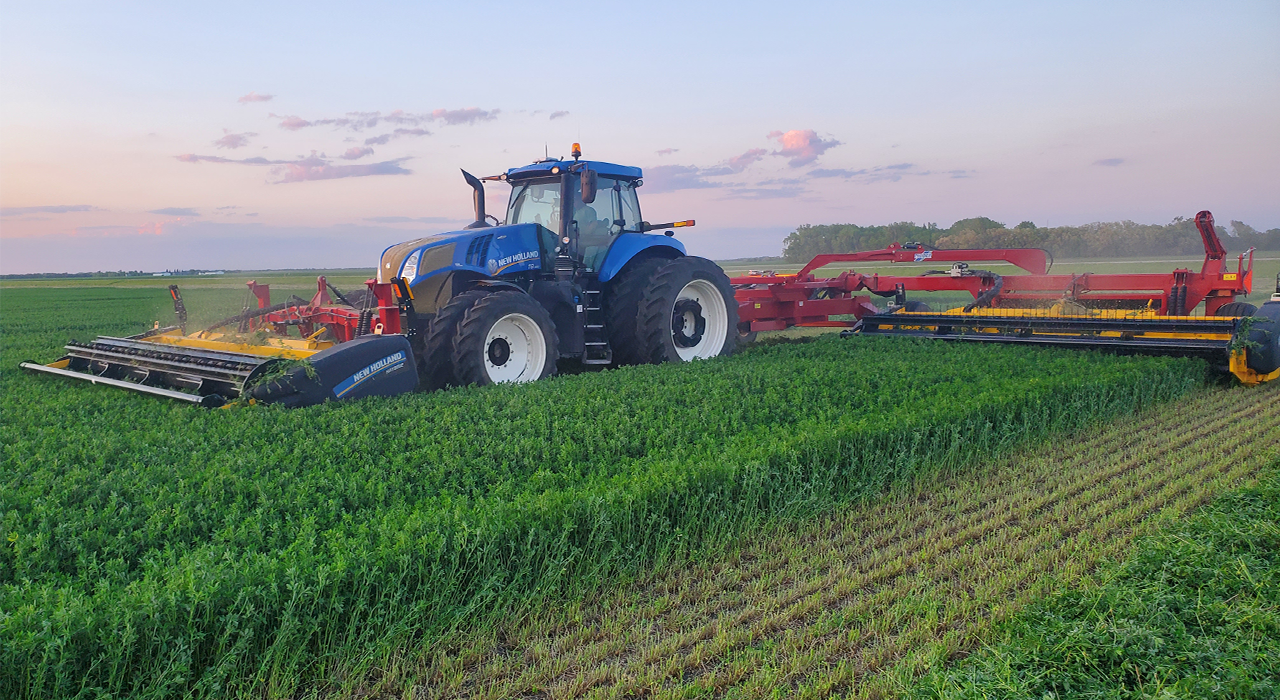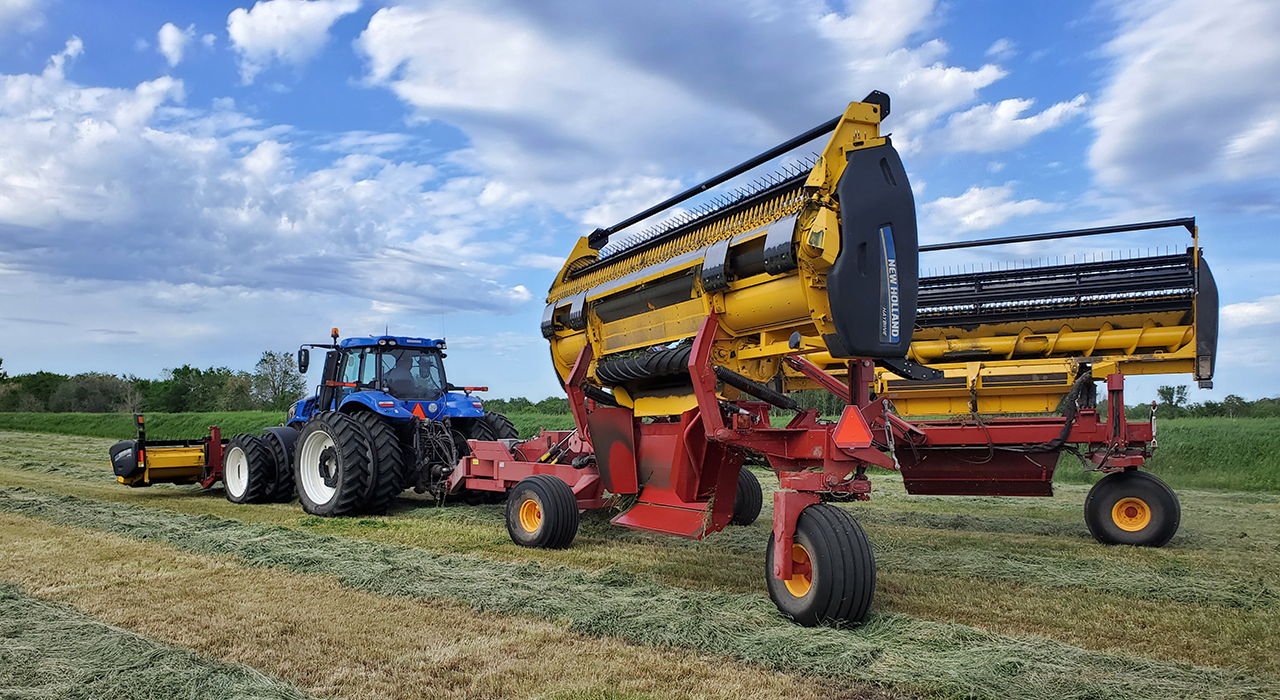 Home Office (Canada)
PhiBer Manufacturing Inc.
P.O. Box 58, 108 New Hope Dr.
Crystal City, MB  R0K 0N0
Office (US)
PhiBer Manufacturing Inc.
P.O. Box 54, 68 Main Street
Sarles, ND  58372